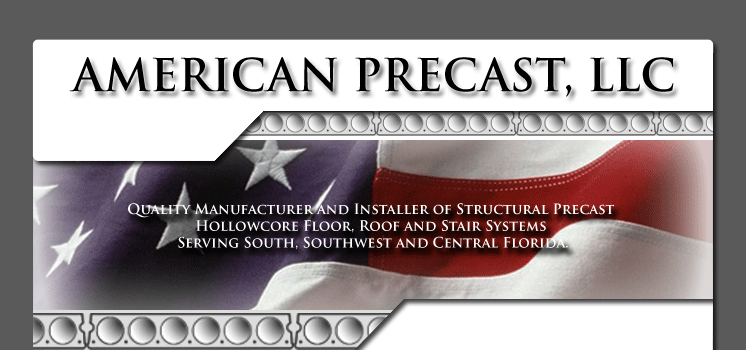 IT'S TIME TO SAVE YOU MONEY ON YOUR NEXT CONSTRUCTION PROJECT!
Copyright © 2013 by American Precast, LLC. · All Rights reserved · E-Mail: info@americanprecast.co


Give us a call at (941) 957-8970. We'll be happy to answer any of your questions and prepare a bid for you.

We know how hectict your days can be, send us a quick e-mail info@americanprecast.co, we'll get back to you a.s.a.p.!